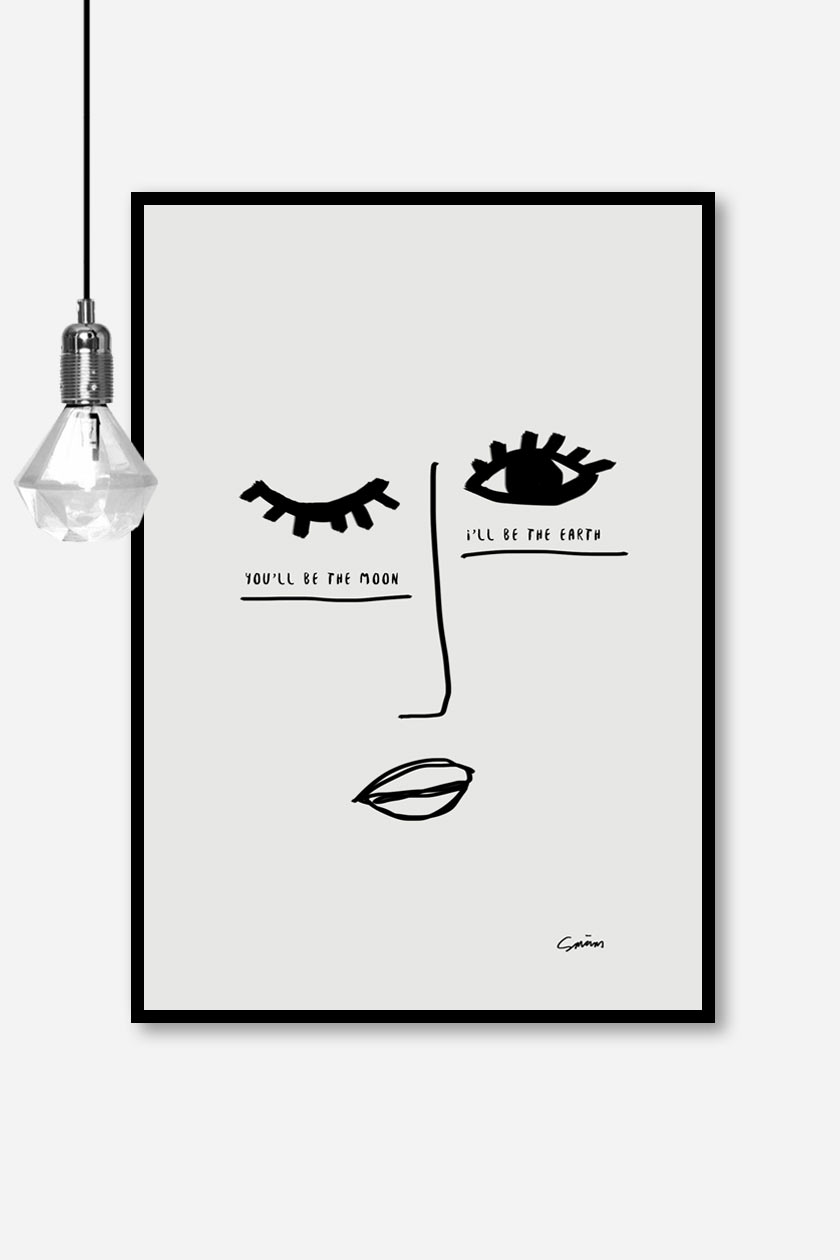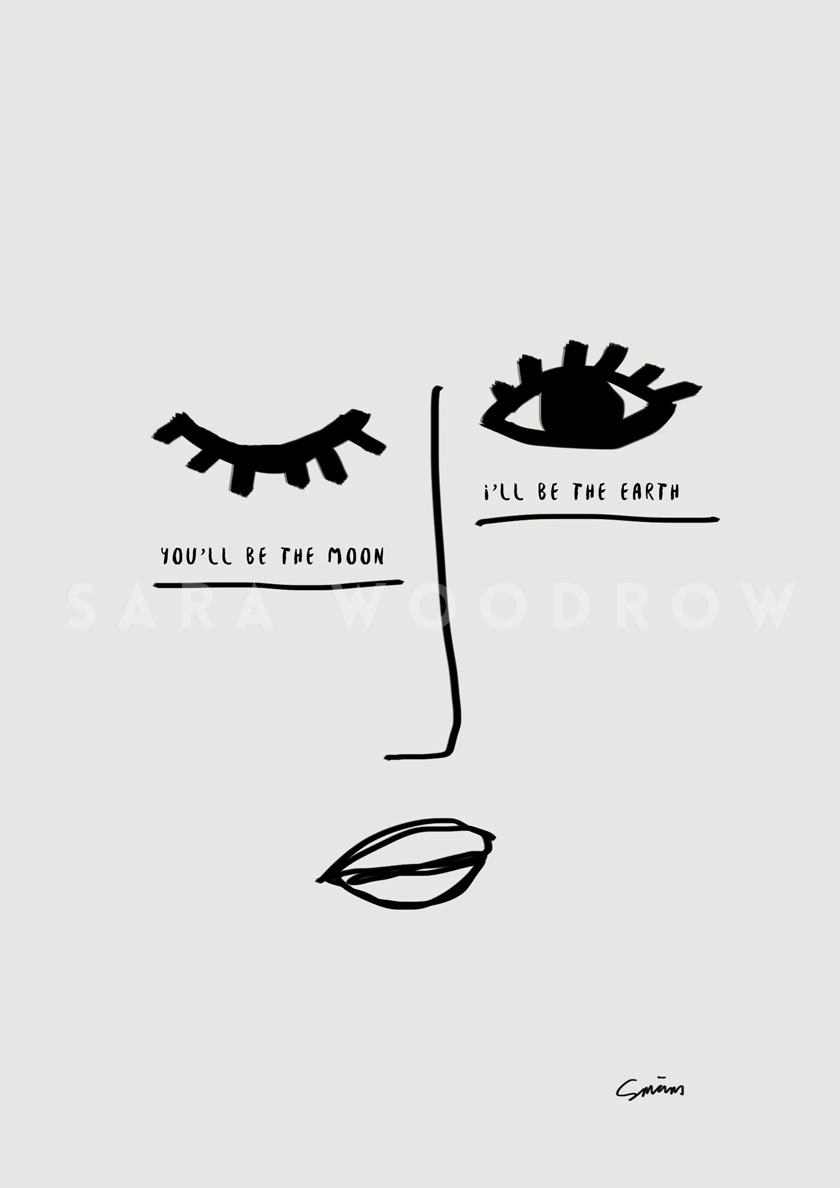 You'll Be The Moon, Sara Woodrow, 2015.
Nytt på min vägg är den här tavlan, inspirerad av en av mina favoritlåtar för tillfället. Har tänkt länge att jag ska byta ut en av tavlorna på väggen, men inte riktigt kommit på vad förrän nu. Just nu är jag tydligen inne i den superenkla konstformen "såhär målade jag också när jag var 5 år". Det är nog för att jag inte har så mycket tid att lägga på varje tavla längre. Speciellt inte när man egentligen borde städa.
I morgon ska vi ha kalas här hemma för Alfie, så nu måste jag återgå till att städa huset. Känns sådär en fredag kväll, men vad ska man göra?