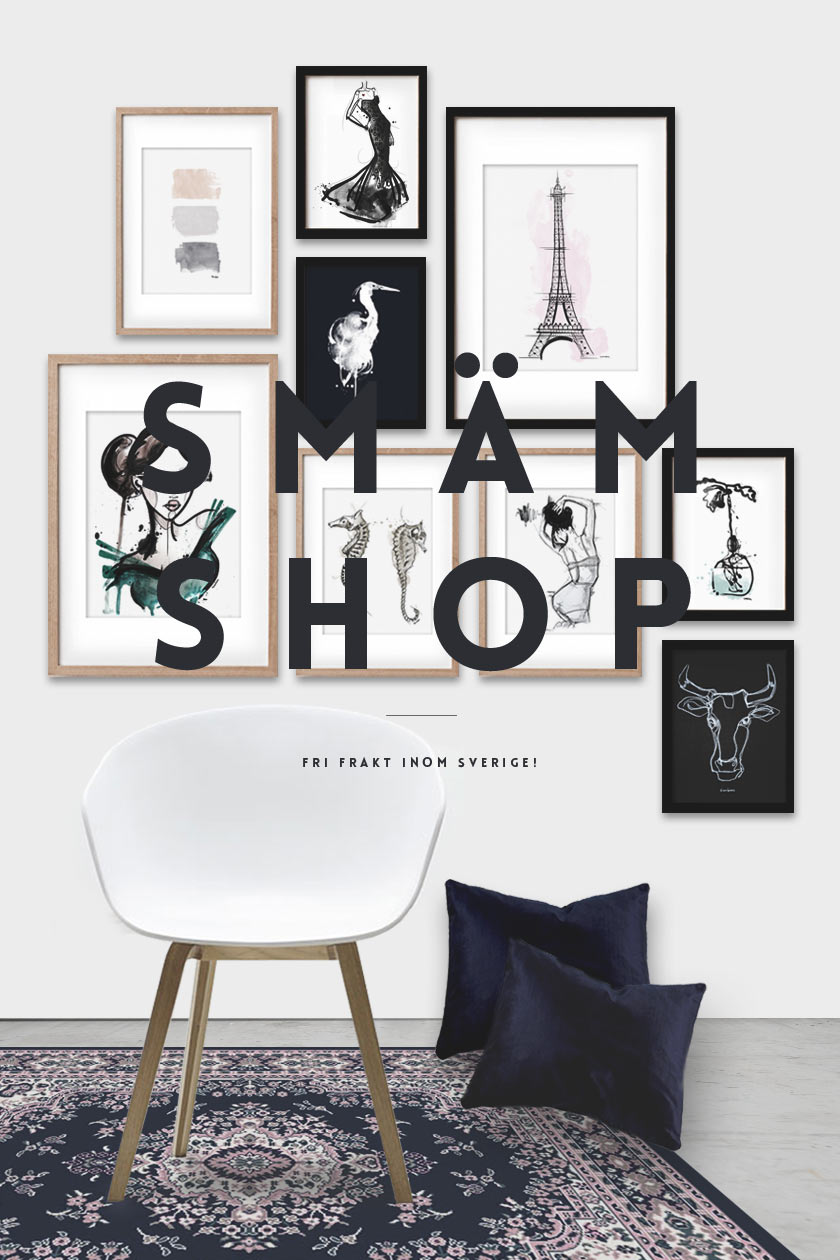 Välkommen till min shop! Här kan man köpa min konst och barnaffischer från kända barnsånger. Klicka på plusikonen på bilderna för att läsa mer eller lägga dem i din varukorg. Fri frakt inom Sverige!
Please note that my shop only ships within Sweden. If you wish to purchase art and live outside of Sweden, you can still purchase from me direct: sara [a] woodrow.se <3
KONSTTRYCK:
Limited art prints by Sara Woodrow. Varje print kommer numrerad och signerad på 200 gram obestruket papper. Välj mellan storlekarna A3 599 kr (30×42 cm) eller A4 299 kr (21×30 cm). Varje bild är begränsad till 50 exemplar. Slutsålda motiv kommer tyvärr inte att komma till försäljning igen.
KUDDFODRAL:
Kuddfodralen är vita med tryck i 100% bomull. Dold dragkedja i botten. 50×50 cm. Tvättas i 40 grader. (Innerkudde medföljer ej.)
BARNAFFISCHER:
Alla barnaffischer kommer på 200 gram glansigt papper i finaste kvalité. Obegränsad upplaga.