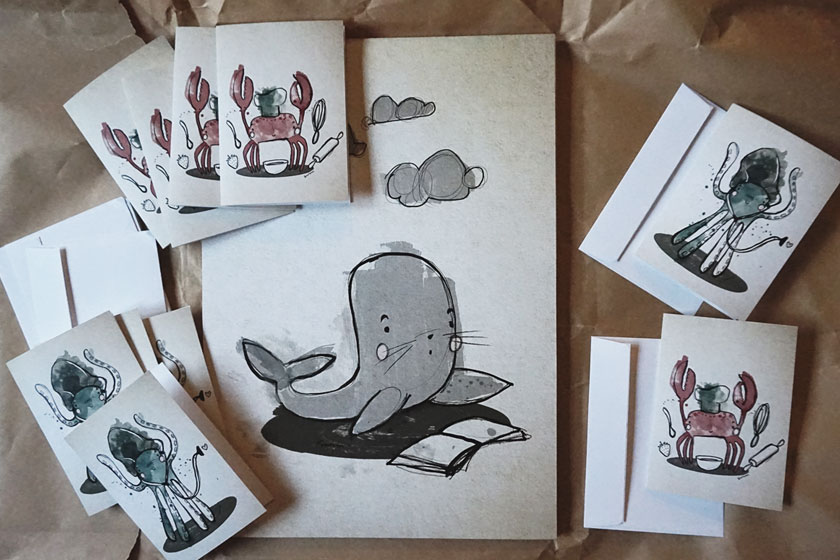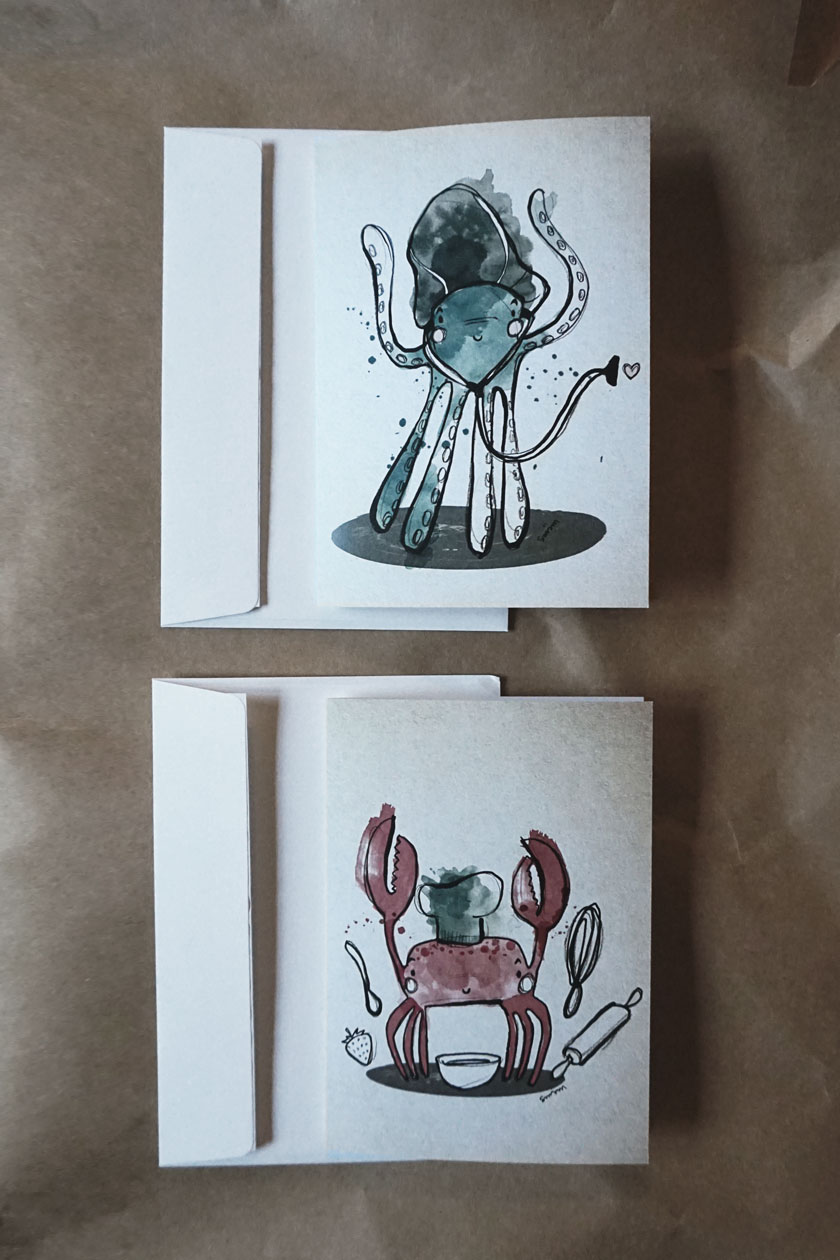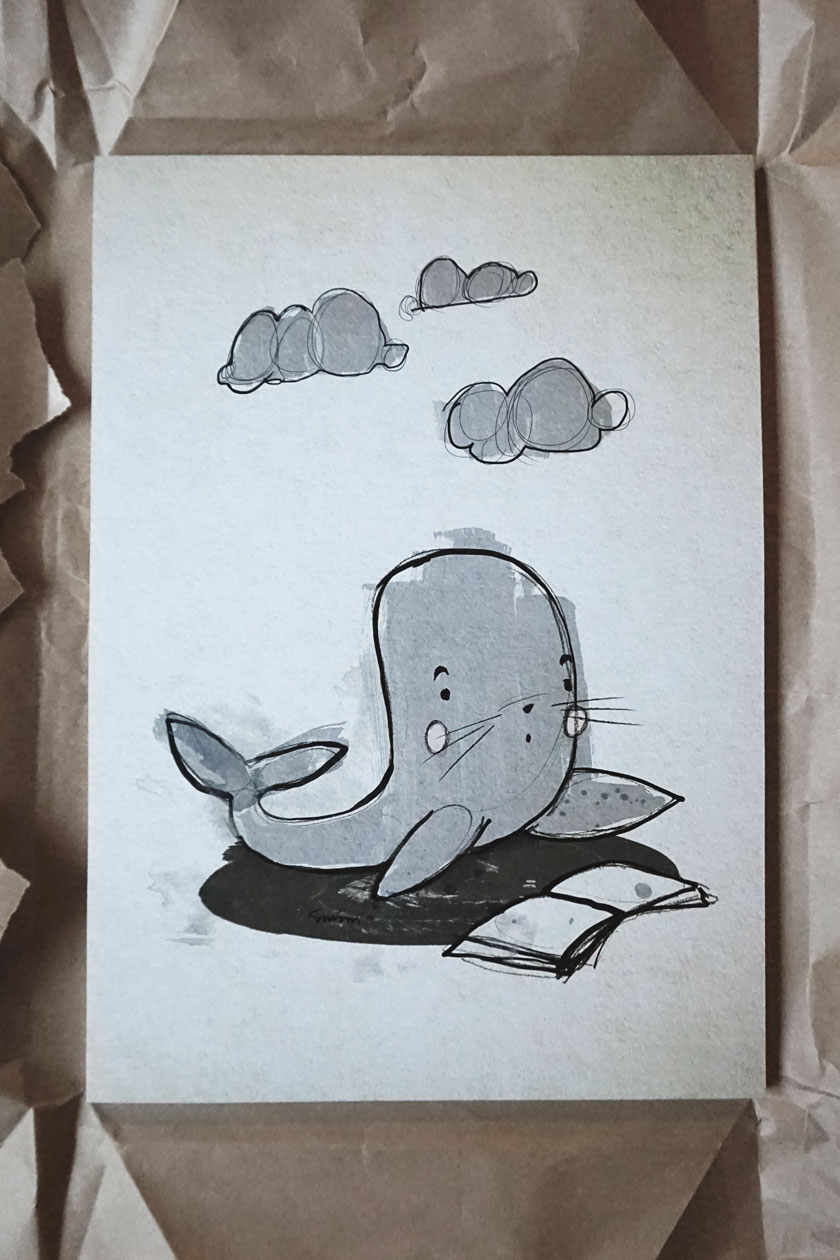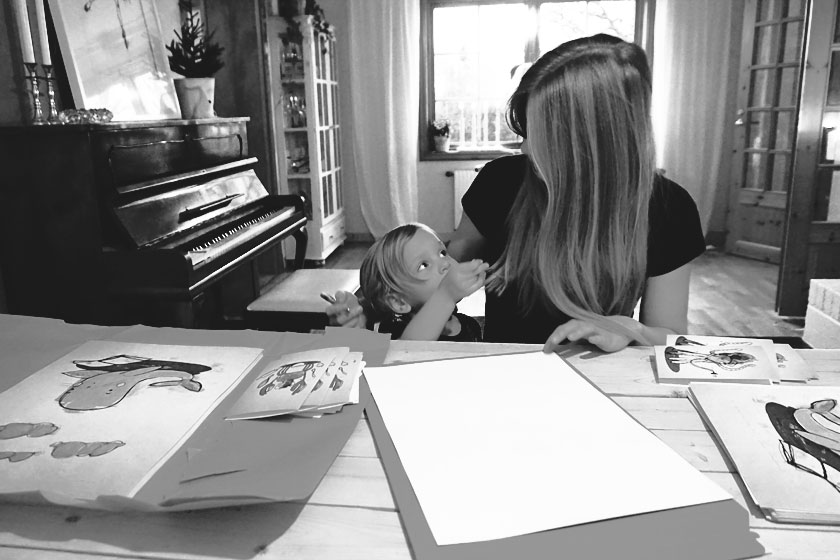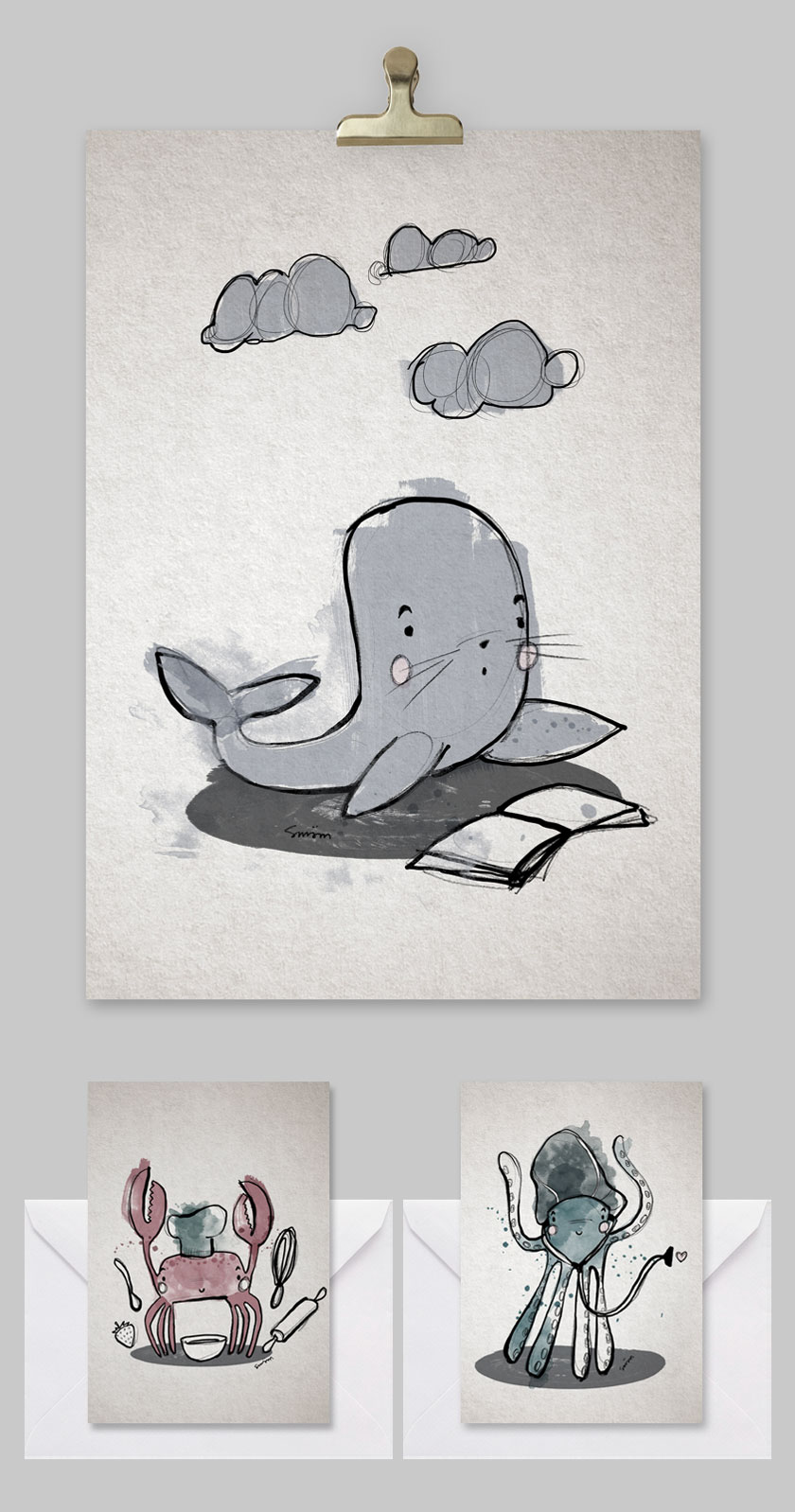 Friends From The Sea, Sara Woodrow + IndianChildren, 2015.
I höstas inledde jag ett designsamarbete med välgörenhetsorganisationen IndianChildren. Jag har tagit fram en kollektion med kort och poster som säljs i deras webshop till förmån för utsatta barn i Indien.
Serien heter "Friends From The Sea" och motiven är små karaktärer från havet. Min tanke var även att göra en liten koppling till det arbetet som de gör för barnen, bland annat mat, hälsovård och utbildning. En liten säl som läser en bok, en bläckfisk som är doktor samt en krabba som är kock :)
Kollektionen består av två kort och en poster i en signerad och limiterad upplaga av 100. Produkterna släpps idag och nu i eftermiddag har jag suttit och signerat alla affischer. Ni får så gärna gå in och kika på produkterna i deras webshop. ♡ All vinst går till arbetet som IndianChildren gör för utsatta barn i Indien.
Klicka här för att komma direkt till shoppen!