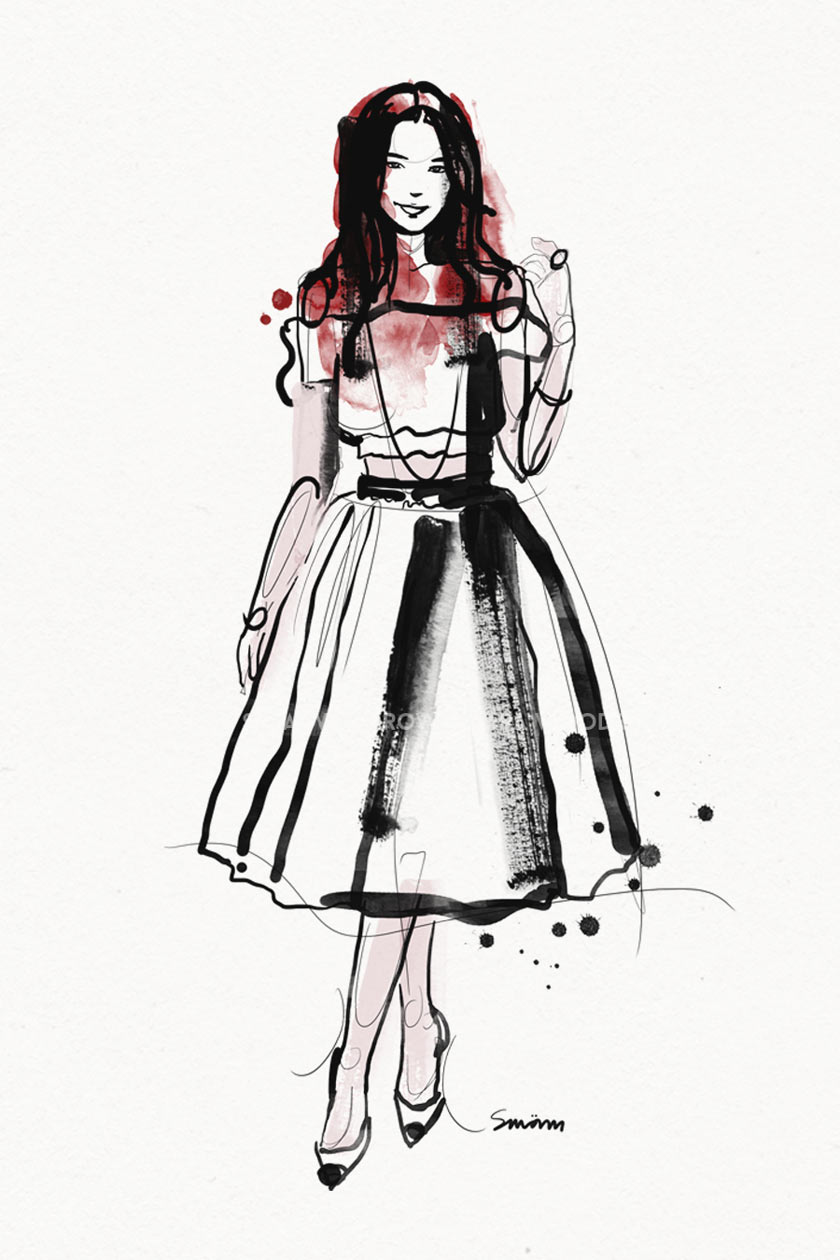 Jane Aldridge / Sea of Shoes, by Sara Woodrow 2014.
Hej vänner! Torsdag och torsdagstema. Här är mitt bidrag. Jag ville göra en hyllning till kjolen, som är mitt absolut bästa plagg på sommaren. Speciellt den här sorten med hög midja, A-linjeformad och med perfekt längd. Här i en modeillustration föreställande den fabulösa 
Sea of shoes
.
Idag samlas alla bidrag under taggen @annasynnero och #torsdagstema på Instagram. Nästa veckas tema presenteras redan nu och är: FINN ETT FEL. På torsdag samlas alla länkar hos Bokkei.