Nu i november släpps ett helt nytt champagneglas för Kosta Boda. "You and Me Together", som är en coupé i serien "All About You".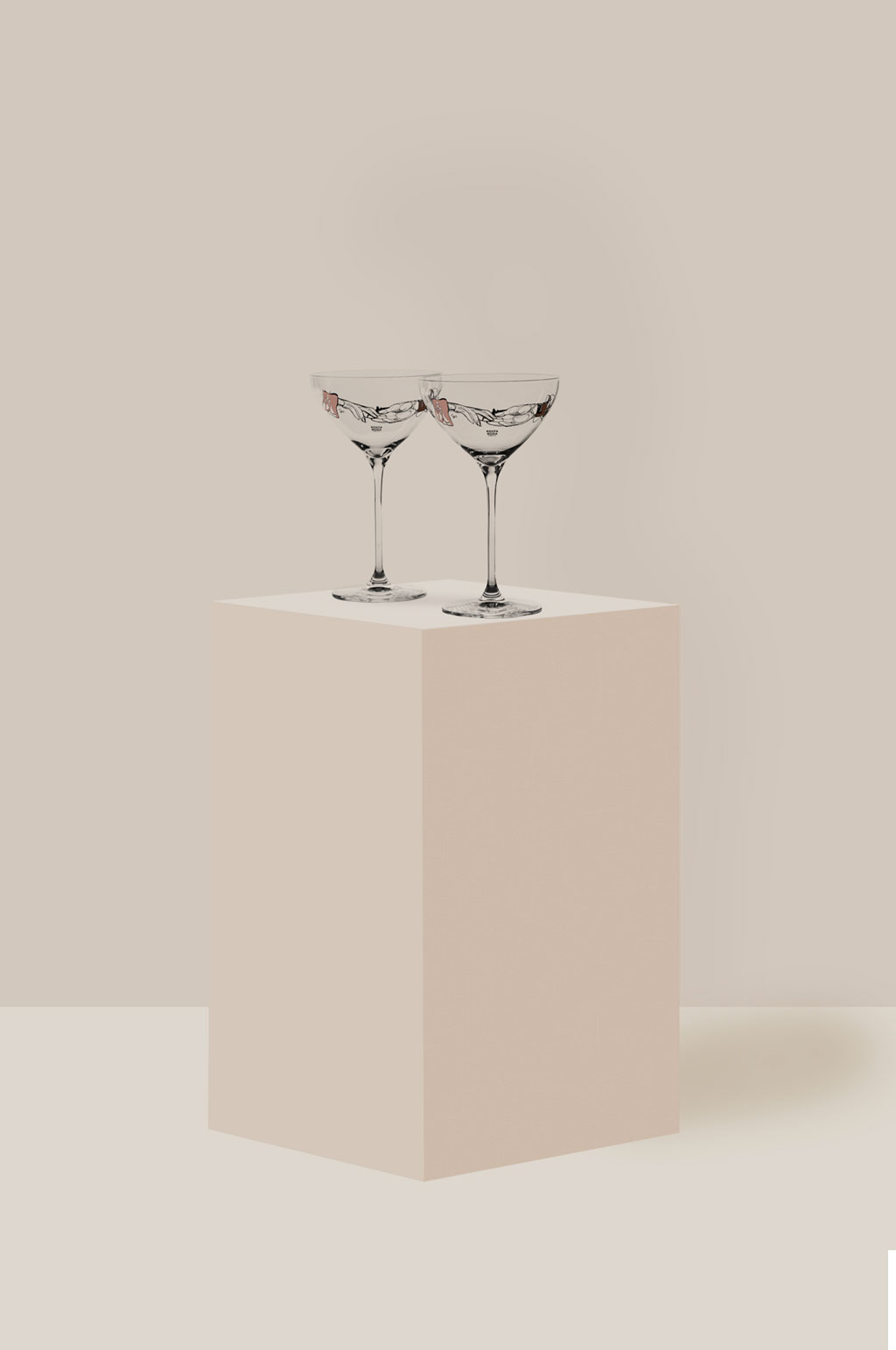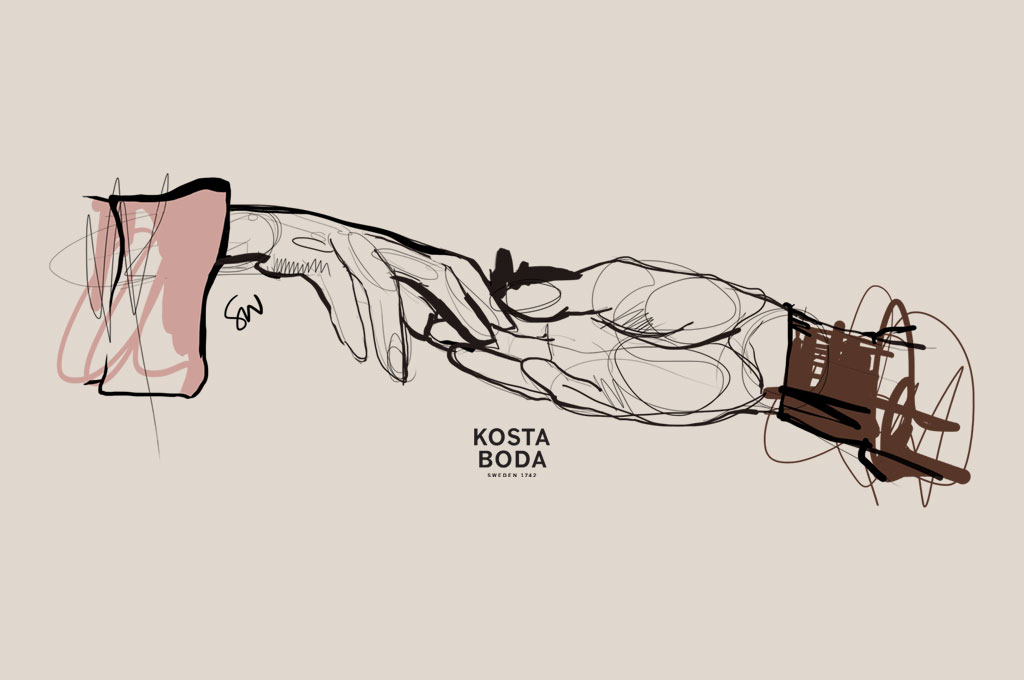 Motivet förställer två händer som närmar sig varandra i kärlek och ömhet. Det är första gången ett glas i serien skildrar två personer och inte ett ansikte. Namnet är noga utvalt för att passa in i serien med både you and me. Färgerna speglar kärlek, ömhet och tillgivenhet. Motivet knyter ihop säcken med den tanken som "All About You" hade från allra första början – att spegla de känslor som uppstår när man får vara nära någon man älskar. Om det så är första gången tillsammans eller kärlek som håller livet ut.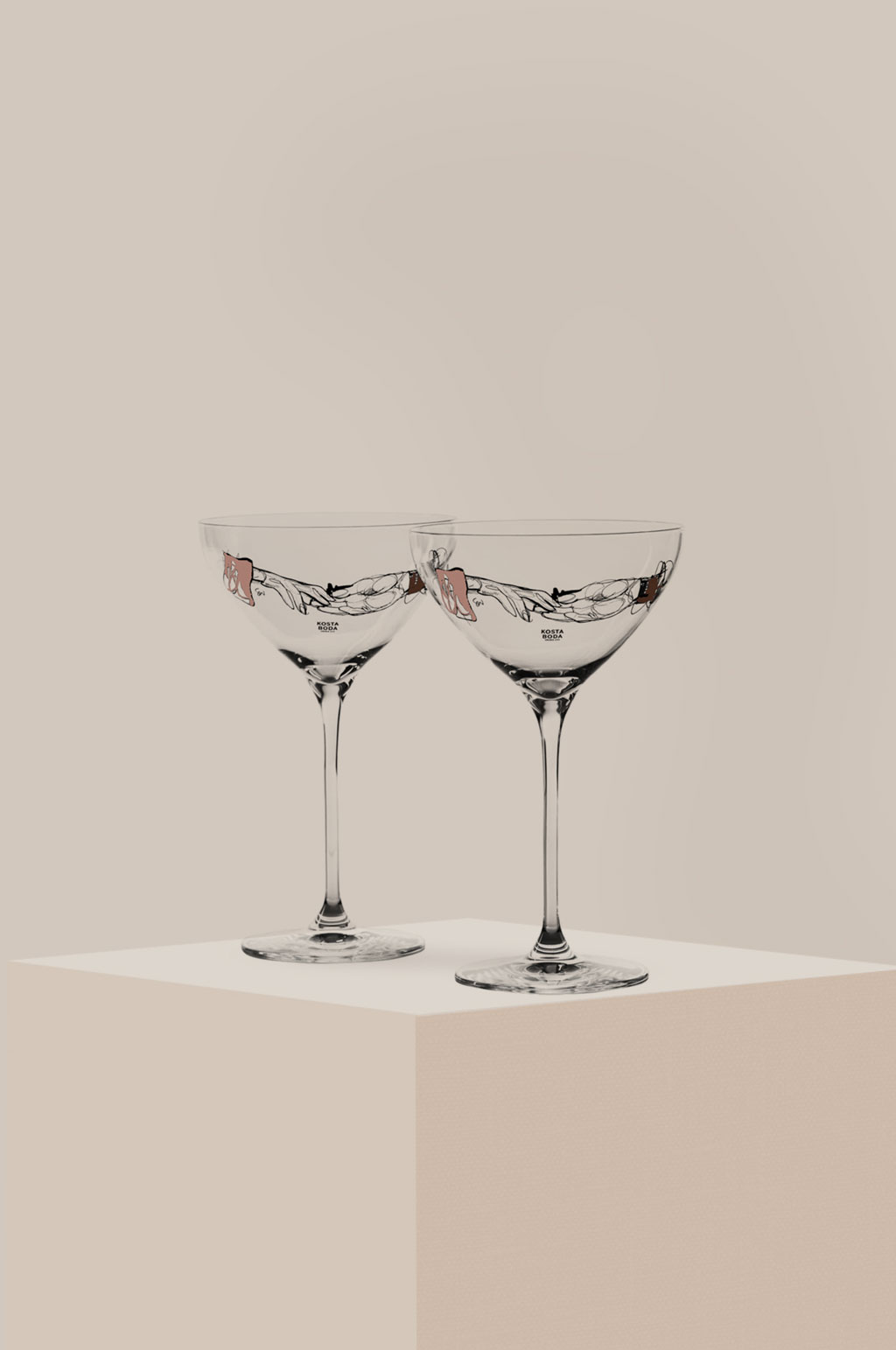 Närbild på glasen som kommer i 2-pack.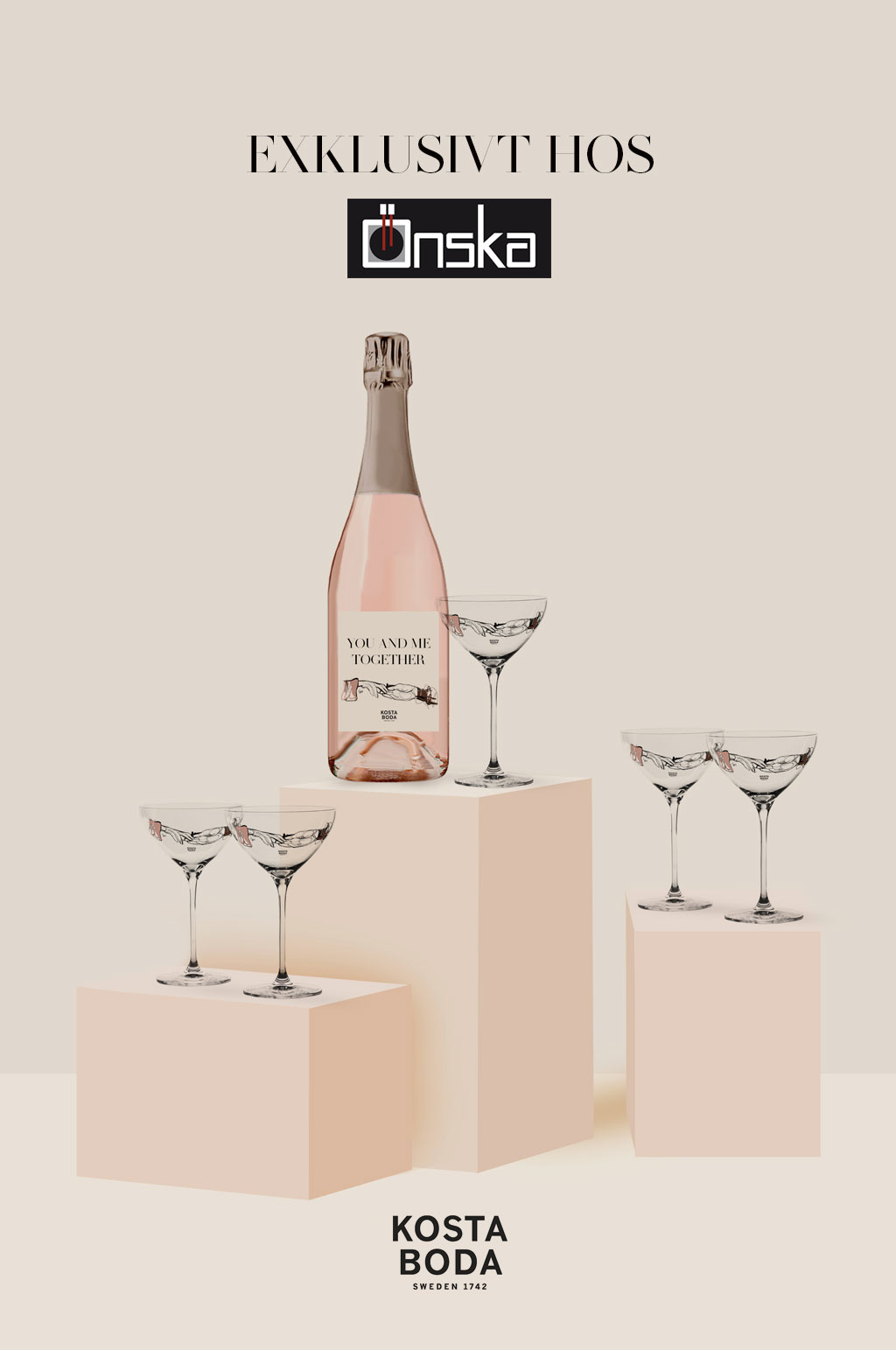 Glasen finns redan nu exklusivt i Önskabutikerna och på deras webb. Just nu har de dessutom 20% på dessa.