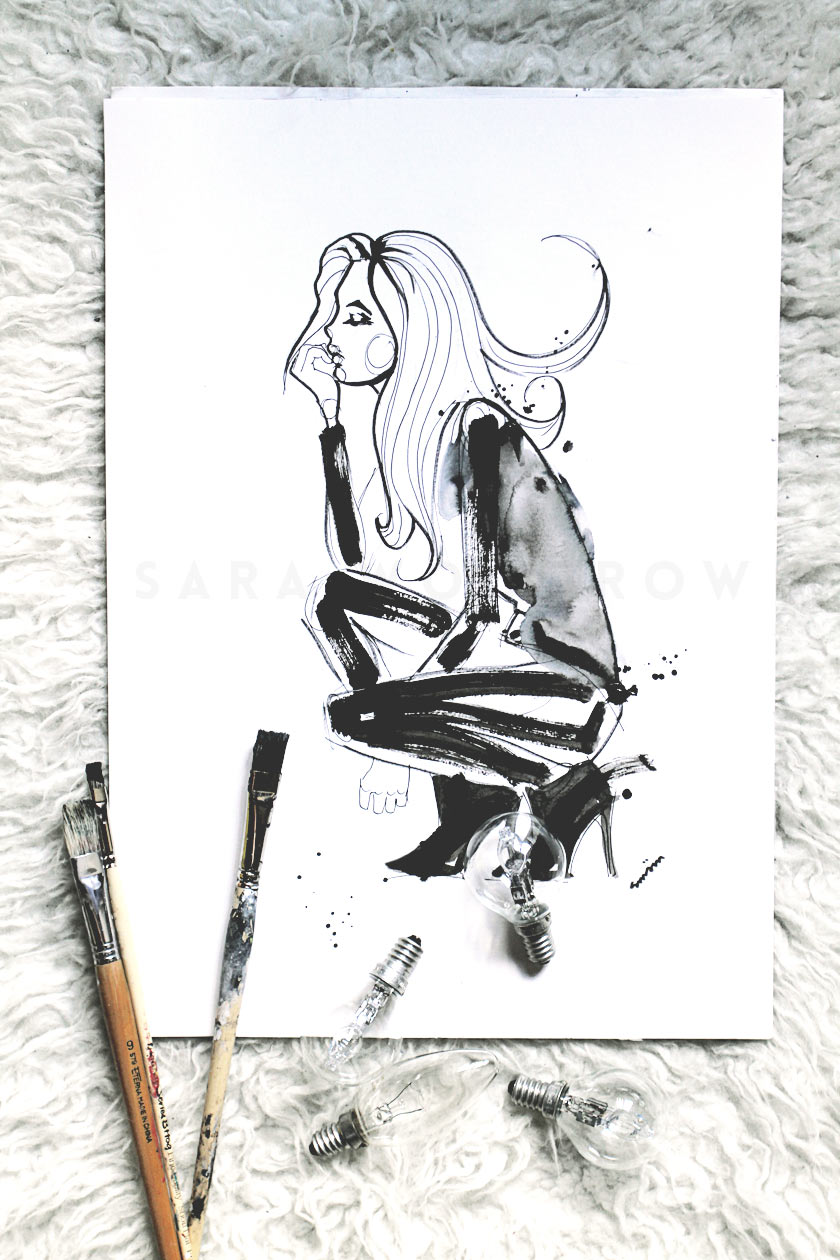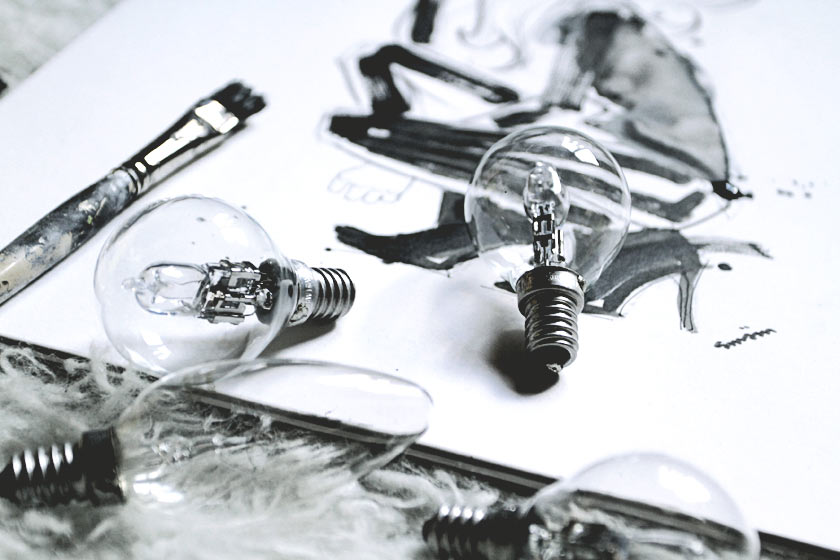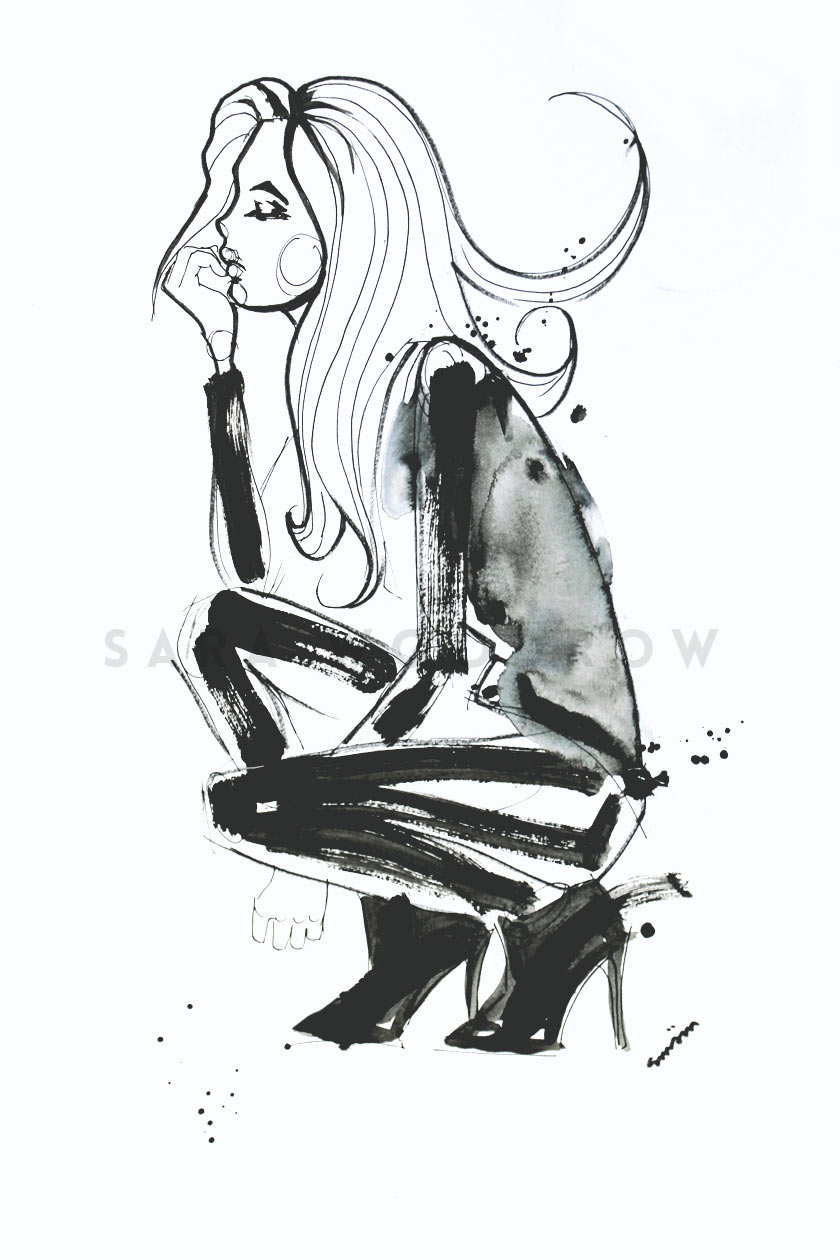 You could be anything. Acrylic and ink on watercolor paper. Sara Woodrow, 2015.
God kväll. Jag håller på att förbereda inför morgondagens frukost och ska strax gå och lägga mig. Var ute och gick en lång promenad idag med Alfie och Stellan och känner mig helt färdig från all frisk luft nu. Blir alltid trött av frisk luft, är jag normal (Hej Bullen)? Efter att kidsen hade somnat såg jag världens största regnbåge utanför huset också. Hade det inte varit för att Stellan smyger ur sin säng hade jag sprungit ut och fotat. Var så vackert.
Nä, nu fixa färdigt. Sen sova.